Is Coca-cola losing its fizz?
Quick, put a silver spoon in your Coca-cola's shares, bc supply chain challenges are ready to flatten their sweet fizz.


The stock had a volatile day of trading before ultimately closing up 1.06% after its Q1 healthily beat on both ends. The drinks giant boasted EPS of $0.64 on revenues that were up 16% at $10.5bn.

Unit case volume jumped 8% in the quarter, largely thanks to a market-wide love affair with Coke Zero and Powerade. CEO James Quincey says part of the plan going forward is to invest heavily in other brands and their reputations so they can start charging more for their drinks.

But there are "storm clouds" ahead, according to Quincey. The brand reiterated its previous forecast for FY revenue growth of up to 10%, but said that inflationary challenges are still coming and could impact margins – there's only so many price hikes consumers will swallow.

See all reported financials
Monica Silva / Unsplash
Subscribe to Snaps
See the market snapshots that matter and nothing else – sent to your inbox daily. Designed to be read in 20 seconds or less.
Investors have their thirst quenched
Coca-Cola fills investors' glasses with the cold, sweet, refreshing taste of an earnings report that topped pre-pandemic levels, but will inflation force a spill?

Key points:

The brand beat on both ends with EPS up 34% to $0.45, on revenues that saw growth of 10% to hit $9.46bn.

It has benefited from a gradual re-opening of the economy, and managed to sidestep headwinds from Omicron thanks to "better equipped" operations. Full-year case volume and away-from-home consumption beat 2019 pre-pandemic levels for the first time.

See all reported financials
Laura Chouette / Unsplash
Go big or go home
Coca-Cola makes its biggest ever brand acquisition, buying sports drink company BodyArmor for $5.6 billion.


The company already snapped up a 15% stake in BodyArmor in 2018. But it will now acquire the whole company.

BodyArmor is in (distant) competition with Pepsi's Gatorade product, which currently grips 70% of the market. Can Coke catch up?

Coke has been tweaking its portfolio since the pandemic, replacing drinks that don't sell with popular new ones.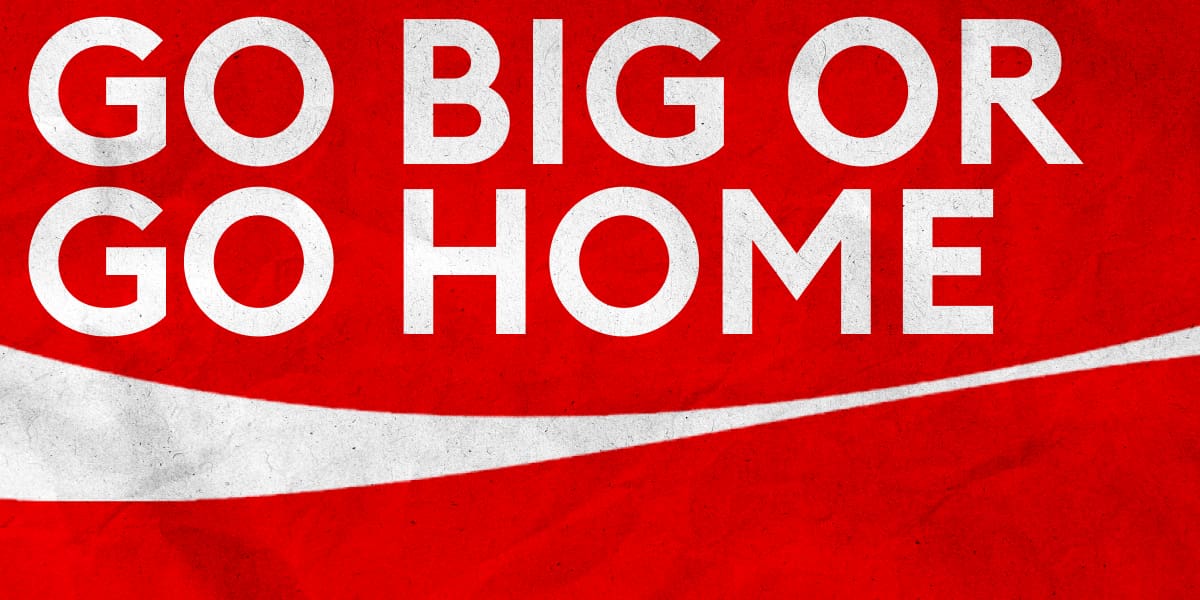 Coke stays flat despite pre-pandemic revenues
Coca-Cola releases its second quarter earnings, and despite topping its pre-pandemic revenue levels, prices end Wednesday down 1.29% and barely move for the rest of the week.

Coca-Cola's Q2 earnings and revenue came out on top of expectations, and the company raised its full-year guidance, but the stock still ended Wednesday down 1.29% and opened in the red on Thursday before closing flat. Coca-Cola reportedearnings of $0.68 per share on revenue of $10.13 billion, compared to expectations of $0.56 in earnings per share on $9.32 in revenue. Net income came in at $2.64 billion, or $0.61 per share, up from $1.78 billion the year before; and net sales saw a lift of 42% to $10.13 billion.

For the full year, Coke expects to show organic revenue growth of up to 14%, up from its previous digit forecast. However, with age comes wisdom and Coke warned against over-excitement.



We remain clear-eyed as we look at the rest of the year, with many markets continuing to face obstacles, such as the spread of the COVID-19 Delta variant, while others continue to see the benefits of reopening.


said the firm's Executive Vice President and Chief Financial Officer, John Murphy.
Coca-cola earnings beat
Earnings season is heating up, and Coca-Cola kicks things off by beating expectations with increased sales and upwards demand.

Coca-Cola released its first quarter 2021 earnings and reported numbers that topped Wall Street expectations but that bounce-back might be slower in regions like Europe where COVID cases are on the rise. The company reported net income of $2.25 billion, or 52 cents per share, down from $2.78 billion, or 64 cents per share, the same period a year ago. Coke earned 55 cents per share, which topped analyst expectations by 5 cents. Net sales were up 5% to $9.02 billion, and the company said that demand had increased every month of the quarter thanks to markets like China, where COVID uncertainty has lessened.

Coca-Cola sales still aren't completely back at their pre-pandemic levels, and Coke stock is trading about 11% below its $60 level from February 2020. However, the stock has recovered over 40% since its March 2020 lows. The company's growth rate has been sensitive to virus-related news in its various markets, and its Q4 growth rebound slowed significantly in December when there was a surge of COVID cases across Europe and the U.S. that pushed down its case volume by 3%. The company did do a great job of focusing on the things it could control during COVID though, with execs finding space to cut expenses everywhere from supply chain, to marketing, to production - which resulted in rising profitability even as competitors like Pepsi saw their margins fall.



We remain focused on emerging stronger and executing against our growth accelerators during the recovery phase. We are pleased with the progress we are making


said Chairman and CEO of Coca-Cola, James Quincey.



We are encouraged by improvements in our business, especially in markets where vaccine availability is increasing and economies are opening up, and we remain confident in our full year guidance.